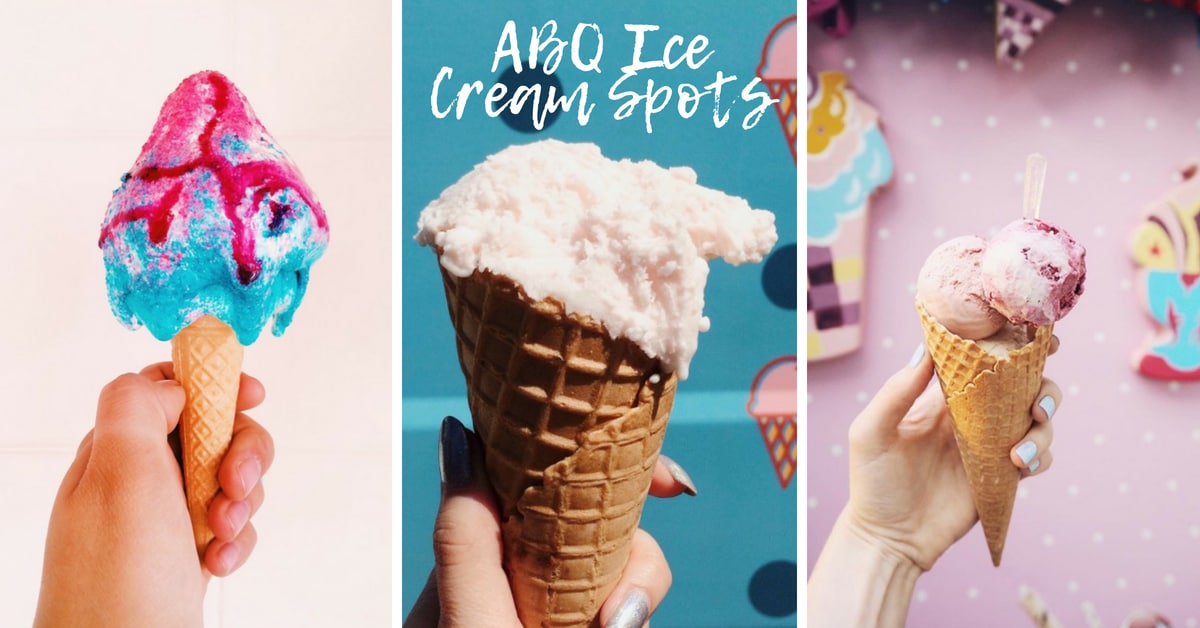 Although it's warm here for most of the year, the extra hot months are upon us and that leaves us with one choice: ice cream. To beat the heat, we're turning to our favorite frozen dessert. Luckily, Albuquerque is filled with sweet treat spots for us to enjoy. Continue reading this month's blog for our recommended places.

Nitro Fog Creamery
This is an awesome spot to take your little ones because they'll be able to see their ice cream being made in front of their eyes. It's also a buffet style where you can choose your flavor and toppings. We definitely suggest the Himalayan salted caramel.
Frost Gelato
If you're looking for something a little sweeter, we strongly consider you get some gelato in your belly. For that, head to Frost Gelato for their wide selection of this extremely delicious treat. This month, they're featuring a white chocolate macadamia nut flavor and our favorite, mango green chili.
Yay Yogurt
Don't worry! We're not talking about yogurt and granola in the morning. We're talkin' frozen goodness mixed with toppings of your choice. This is a great ice cream substitute if you're watching your waistline, and we love mixing in a variety of fruit.
You know what really puts a damper on your afternoon? Having a hankering for ice cream, but your car won't work and you can't get to the creamery. To avoid this disaster, ensure your ride is in working order year-round with our pre-paid maintenance package. With this special you'll receive three oil changes, tire rotations, multi-point inspections, and car washes. To claim your coupon, head to our site. We look forward to seeing you in here at Larry H. Miller Hyundai Albuquerque.