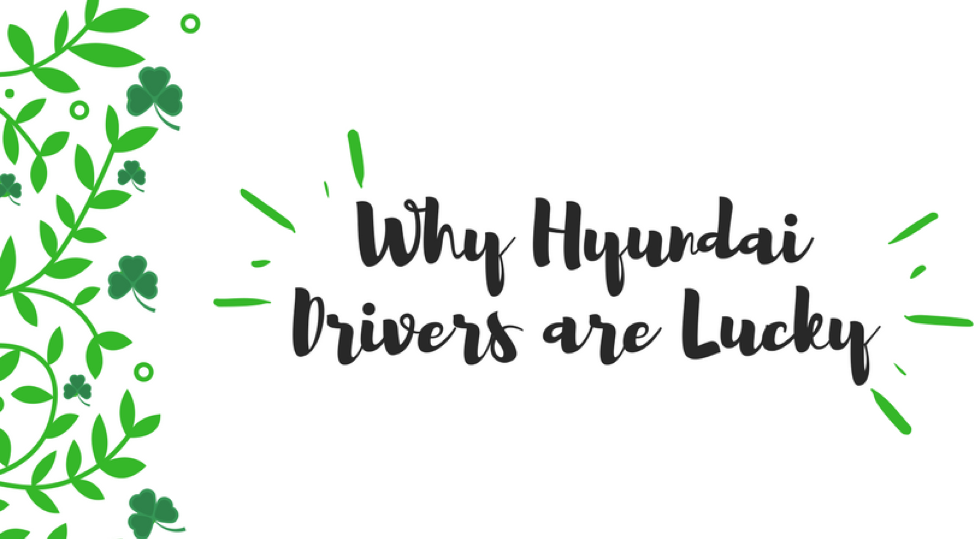 Luck is definitely on your side this month with St. Patrick's Day around the corner. Don't you wish you could take some of that luck with you for the rest of the year though? If so, we've got a few reasons why owning a Hyundai is better than even the biggest four-leaf clover you can find. Read on for this month's blog.
Options
Sometimes you need a bigger ride for carpool and other times you just need a safe ride to get you from point A to point B. Whatever lifestyle you lead, we've got a set of wheels to complement it. Whether it's an SUV, crossover, or sedan, the choice is yours.
All-wheel
We've got some rugged terrain around Albuquerque and you need the vehicle that can navigate it. Our larger SUV and crossover models come equipped with all-wheel drive capable to get you through snow, rocks, up mountains, and everything in between. Don't let your ride limit where you can go.
Safety
We're most excited about our automatic emergency braking system in select models. Your vehicle now has the ability to brake on its own when detecting pedestrians in a crosswalk or in your path. Additionally, we're offering blind spot detection, rearview camera, and lane departure warning options to build into your Hyundai. Better safety should not be understated—we're proud to provide this advanced option to our Albuquerque neighbors.
Starting to catch our drift? If you want some extra luck in your pocket, driving a Hyundai is your ticket to good fortune year-round. You don't have to wait for St. Patty's Day. Check out our new inventory online to see which model lines up with your lifestyle. There's no reason you don't deserve to be happy and safe on the road—let our team at Larry H. Miller Hyundai Albuquerque help ensure you're comfortable behind the wheel. We hope to see you soon and enjoy the upcoming holiday—don't forget to wear green!