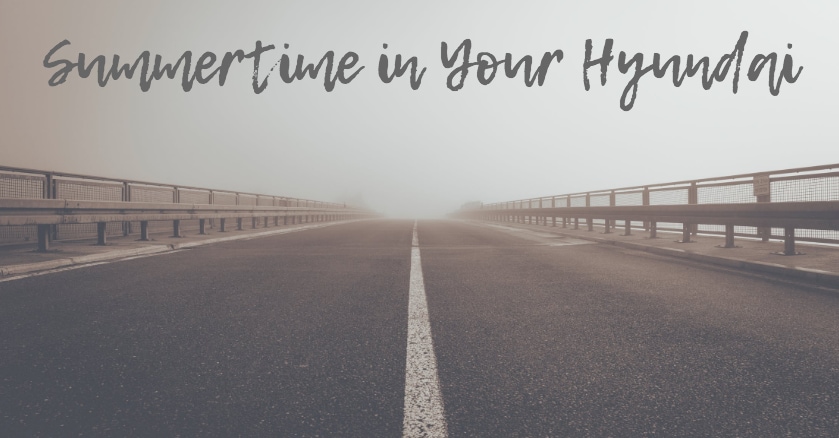 We know when you think of the word "holiday," you think of Christmas and Thanksgiving. We don't blame you—those are wonderful occasions to spend time gathered together with your friends and loved ones. However, let's not forget about those summer holidays! We think Independence Day and Memorial Day deserve attention, too. To make them extra special, we think you should drive the perfect car to commemorate them. Here's our guide to which Hyundai will pair well with each holiday this season.
Memorial Day is a special holiday. Not only is it the traditional beginning to summer but also it's the time when we pause to reflect and thank the members of our military for their service and sacrifice. Whether you're heading to a local celebration for veterans and active duty military or a seasonal barbecue, we suggest you show up in the Kona. It's Hyundai's latest and greatest car and looks absolutely flawless on the streets of Peoria. Plus, its smaller size and laudable fuel economy make it great for the drive to downtown Phoenix if that's where your adventures bring you. This small SUV is perfect to start your season with!
Happy Birthday to the United States! Even if you haven't seen "Hamilton" yet, everyone feels extra patriotic on this star-spangled day. Everyone's Fourth of July activities vary; for example, you might be heading to Scottsdale for the weekend or perhaps attending a pool party in Peoria. Regardless of your destination, we suggest taking a Tucson with you. The 2018 Hyundai model gets up to 30 miles per gallon on the freeway—wow! There's space for the whole family in this model as well as room to spare—perfect for picnics, pool parties, and barbecues! Showing up to your celebration in a Tucson means you take summertime parties very seriously, and rightfully so.
When you're planning your summer festivities, make sure to include the Kona and Tucson in your plans! They're spacious, efficient, and stunning. Stop by our dealership at 9820 Coors Blvd to test drive them and admire our monthly specials. We guarantee you'll feel fireworks when you get behind the wheels of these remarkable new cars.