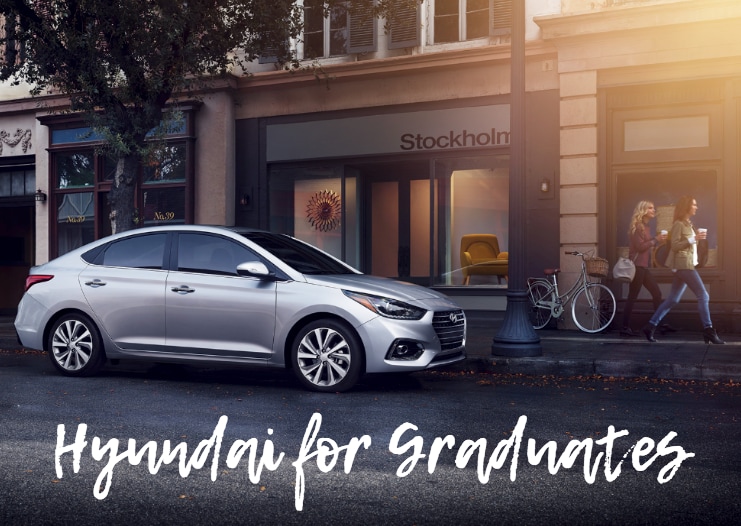 Summer is in full swing, and all those recent grads are probably a couple months into your first real job. You know what that means? Your first few big paychecks. You're no longer working for minimum wage, which means you have the funds to get into your first new ride. However, if you're still in the beginning stages of saving up, our dealership is here to help recent grads. Keep on reading for a couple reasons on why you should get a Hyundai from us.
Affordable
We know your wallet isn't too thick yet after recently graduating, but that doesn't have to stop you from a new sedan, SUV, or crossover. You've got your diploma now, and all that's missing is either an Elantra, Santa Fe, Tucson, or Kona. Our team has the automotive love to supply you with a new ride that won't hurt you financially. See what deal will work for you from our monthly specials.
Durable
You're no longer living on campus, and you have to commute to the office Monday through Friday. You've got to take adulthood seriously and get a vehicle that will keep you safe while you're on the road. Each model we provide is comfortable and safe from their hood down to their hubcaps. Hyundai engineers each and every vehicle they manufacture with innovative safety features that will give you the confidence you need to succeed in your new chapter.
When you're ready to take the plunge, our highly-trained sales team is more than happy to help you pick the perfect ride for your next big step in your life. Whether they're looking for a new car or a pre-owned vehicle, our inventory has a vehicle for every need. Stop by our dealership at 9820 Coors Blvd NW, Albuquerque, NM 87114 to see what we have in store.