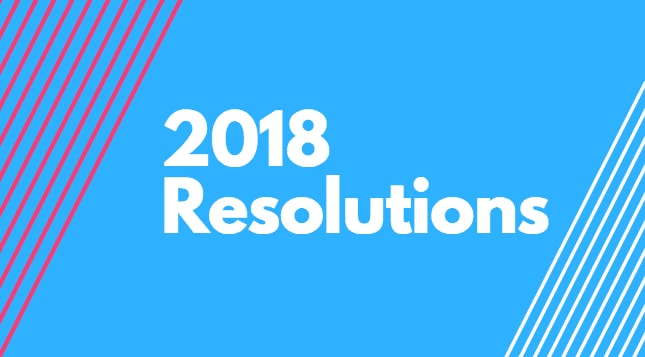 We live in a fast-paced and hectic world. Come each new year, many of us make resolutions about living healthier lifestyles. But what about making sure our cars stay healthy? It's normal to forget how integral they are to our daily lives. Yet, if your car breaks, life becomes a lot more hectic. Simple mindfulness and maintenance will keep your vehicle in tip-top shape, so listen up while we tell you about five resolutions you should make in 2018 for your Hyundai.
1. Be Cautious. It may seem obvious, but it is so important to slow down when the surface you're driving on changes. Speeding over train tracks, speed bumps, and uneven surfaces will deteriorate wheels, tires, axles, and the drive shaft over time.
2. Make a full stop. How often are you in a rush when you're driving? Probably more times than not. It may seem harmless to throw your car into reverse while the car is still moving. But doing this can lead to early transmission failure.
3. Maintain your tires. During the winter months, many of us worry about having adequate snow tires, but we forget about the importance of tire pressure. Cold temperatures cause tire pressure to decrease, which increases the rolling resistance caused by snow. Making sure your tires have the correct pressure ensures better safety and better fuel economy.
4. Obey the speed limit. Speeding and aggressive driving can increase fuel consumption by up to 35 percent. Allotting yourself enough time to get to your destination will ensure you stay safe while saving you money at the same time.
5. Change your oil. By refreshing it on time, changing your oil will save your vehicle. Bring your ride in to Larry H. Miller Hyundai Albuquerque and we'll help you save on oil changes when you bundle your service. Fresh oil is vital for your engine to stay lubricated and run smoothly. In turn, you'll save on gas mileage and extend your vehicle's longevity.
Being proactive about the health of your car will save you time and money, allowing you to spend less time broken down on the side of the road and more time working on that healthier lifestyle you promised yourself for the coming year. If your car needs a checkup to start the year off right, bring it in to see us at Larry H. Miller Hyundai Albuquerque. We'll help you keep your resolutions and make sure you and your car are safe on the roads for 2018.