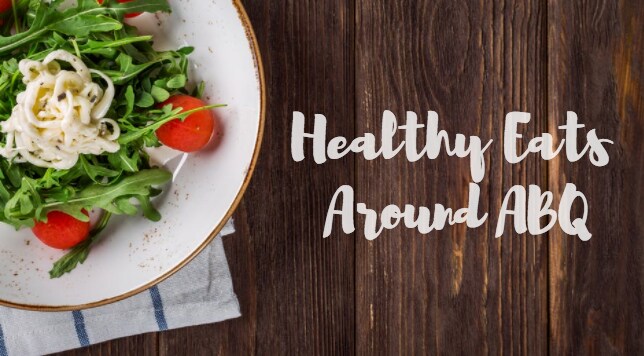 I bet we can guess one of your top 2018 resolutions—eating healthy. We're right, huh? We commend that goal and want to help you maintain your healthy diet throughout the year. Our team has pulled together a few of our healthy spots around Albuquerque that make clean eating an easy and tasty thing to do in 2018.
Thai Vegan
This may sound bland, but we promise tofu will become your new best friend. You don't notice when it's swapped out with pork or chicken, and its chewy consistency goes great with veggies and rice. Hop in your Hyundai and check out this spot on your next date night.
Beets Juice Bar & Café
Juice doesn't sound filling, but when it's packed with nutrients and natural ingredients, it's just what your tummy is asking for. A pressed juice is great to accompany your protein bar in the morning or a green juice in the afternoon for a pick-me-up with natural energy. Try swapping one out with your coffee full of cream and sugar a couple times a week and your stomach will thank you.
Bahama Buck's
When sticking to a healthy diet, it's hard to kick those cravings for something sweet. Instead of downing a pint of ice cream, opt for a healthier shaved ice or smoothie at Bahama Buck's. Their treats are sweetened with natural sugars and flavorings that aren't artificial. It's a win-win for your waistline and your taste buds.
While you're diving into your new healthy diet plan, we want to ensure you have enough money allocated to support your clean lifestyle. Let us help you plan out your spending by offering you the opportunity to pay for your Hyundai's service for the entire year now. You'll be able to take care of three oil changes, three tire rotations, three multi-point inspections, and three car washes in one fell swoop. By utilizing our prepaid maintenance coupon in January, this helps you calculate how much you have left to put towards your weekly juices, meals, and treats.

You can find this coupon online

along with all of our other offers this month to help pamper your Hyundai. We hope 2018 is your happiest and healthiest year yet!