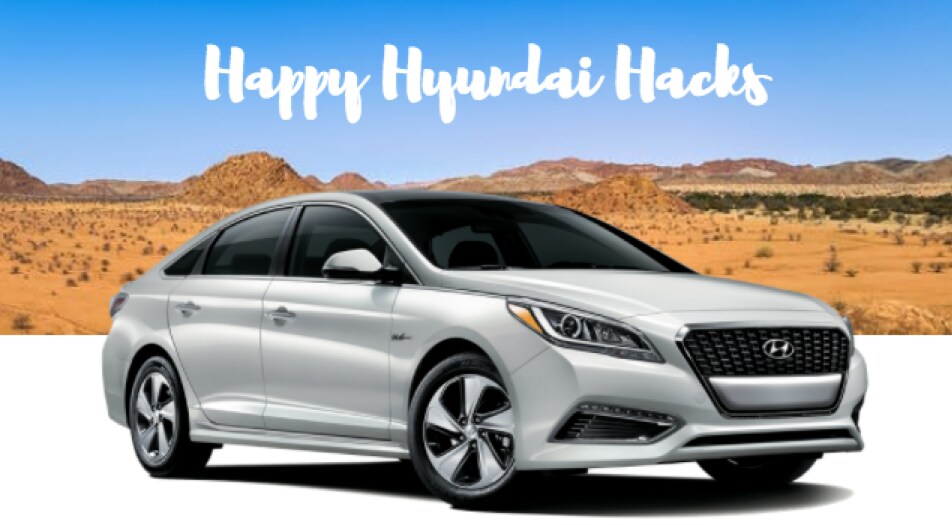 You've either got a love or hate relationship with your car. You spend hours in it each day and it's easy to enjoy each moment or simply try and get out of there as quickly as possible. If you and your Hyundai have the latter, hopefully our few helpful hacks will make owning your Hyundai a happier experience.
Toothpaste Trick
Over time, it's normal for your headlights to get cloudy. This is not a good look for your ride. But, by rubbing toothpaste on them, they will clear right up. Use a soft rag to ensure you don't cause any scratches and voila—clear headlights.
Heated Seats
In the age of take out and dining to-go, this style of eating is the easiest choice most nights. The downfall? Cold food by the time you get home. There's an easy hack for this: Turn your seat warmer on high and place your food in that spot for the duration of the ride to your house. We don't want you eating cold pad Thai. Avoid it with this easy tip.
Pool Noodle
If you're like us, you don't want anything scratching and scuffing up your beloved Hyundai. If you park in a tight garage space, pool noodles can help ensure your ride stays scratch-free. Affix them horizontally aligned with your door and they'll serve as a bumper when you open your doors. You can use one for the front of your vehicle as well. Prevent a problem before it occurs with this helpful hack.
We know your Hyundai's care is always a top priority. You can ensure a happy Hyundai by using our outlined tips, but your ride will still need some additional TLC. That's where we come in with our prepaid maintenance package, including three oil changes, three tire rotations, three multi-point inspections, and three car washes. Take care of your vehicle all year with this one coupon found on our site

,

along with our other service specials to help treat your ride right. We hope to see you soon, but until then, keep your Hyundai happy.