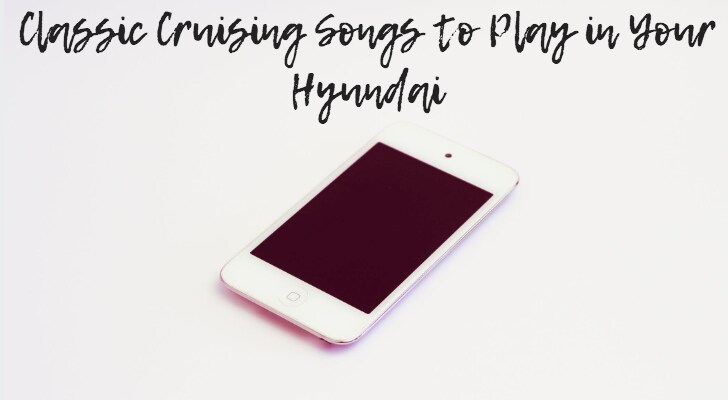 We're lucky—we live in a place that offers sun and warmth all year long. However, there's still something special about the summertime that brings about a sense of freedom and exhilaration. Top that feeling by adding these classic songs to your cruising playlist when you're in your Hyundai:
"Sweet Caroline" by Neil Diamond
You already know this beloved classic tune from the Hyundai Sonata commercials. Therefore, it only makes sense to play it loudly and proudly from the speakers of your own ride as you roll down the streets of Albuquerque.
"Any Way You Want It" by Journey
No playlist is complete without a Journey jam. The second you hear those first riffs blare through the speaker, you'll feel as summery as a California surfer. Pro tip: it sounds especially nice when played in a sedan or the new Kona.
"The Joker" by Steve Miller Band
For a more mellow summer ballad, this is a great choice. It's a time-cherished classic that everyone from your college roommate to your father will sing along to. We imagine driving a Santa Fe down the highway to dinner in downtown Albuquerque, enjoying the relaxed tune and New Mexico sunset.
"Famous" by Mason Ramsey
Let's face it—the kid is good. He's come from yodeling in a Wal-Mart to ranking on the US Top 50 ranking! It's a true Cinderella story. If you haven't given his latest song a listen, written by several country wonders, we highly recommend playing it.
"Wake Me Up" by Avicii
Avicii's music is his legacy. It commands attention and reaches the innermost corners of the heart. What better way to honor his memory than to listen to his work?
Of course, any song will sound divine coming from your Hyundai speakers. If those speakers need a quick checkup, or if you need a new car with even better speakers, please stop by Larry H. Miller Albuquerque Hyundai. Our team will be more than happy to help you decide which model will truly enlighten your playlist.