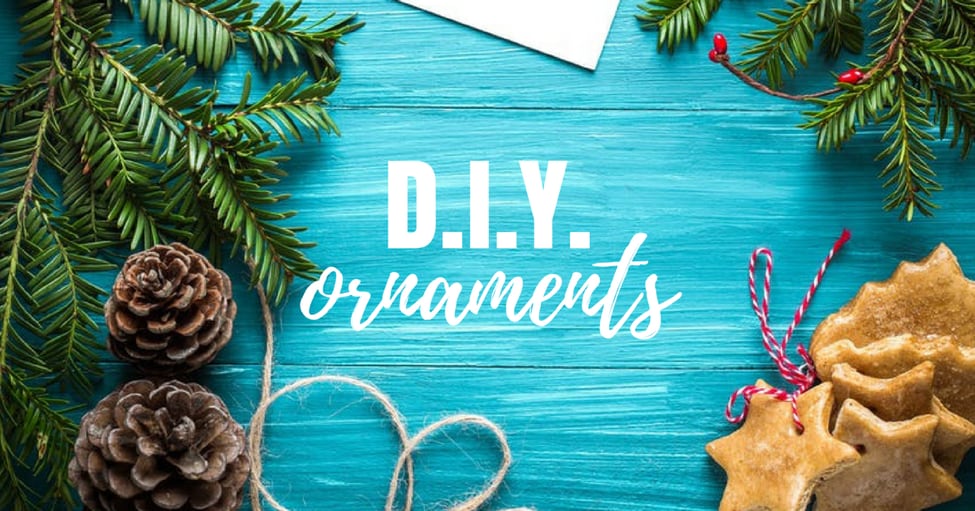 If you ask us, decorating the Christmas tree is the best holiday activity. It's fun if you're by yourself and you have some eggnog, or with your family giggling and stringing popcorn. Many ornaments are passed down and hold great sentimental value. Make this Christmas a special one by creating your very own tree ornaments to keep in your family or share with your loved ones. We've put together a few fun D.I.Y. ornament-building activities so grab your paint brushes and hot glue gun and get ready to make some awesome decorations.

Winter Wonder Words
"Joy" is a commonly used word to describe the holiday season and is one that should be prominently displayed on your tree. Create your own "joy" decoration this year. Start by gathering the three small letters in wood. Make sure they're lightweight so they don't pull down the branch they're hanging from. Then paint the letters in iconic red and green, or try white for a snow effect. Tie string through the top of the "o" and you've got yourself a cheery ornament.
Deck the Halls With Disco
If you're an expert, try a broken cd disco ball ornament. You can use any spherical ornament you already have, preferably gold or silver ones, and an old cd. Be careful when breaking up your old cd into smaller pieces and make each about the size of a dime. Then glue the pieces on your ornament so it looks like a mini disco ball. This ornament will be sure to brighten up your tree.
Confetti Christmas
For a fun afternoon craft with your kiddos, decorate your own confetti ornaments. Take any spherical ornament you already have, preferably clear or silver, and cover it with glue. From here, roll or dip it in colorful confetti. Let dry and you'll have a technicolor flare to hang from your branches.
Although these crafts may seem simple, they'll still take an afternoon or more to put together. During the holidays, your time is extremely valuable and we'd hate to keep you any longer in our service department than necessary. That is why we're offering a prepaid maintenance package to not only help your wallet, but save you time by allowing you to schedule and take care of your maintenance issues quickly. You can claim your coupon online and check one more thing off your to-do list. All of us here at Larry H. Miller Hyundai Albuquerque with you a happy holiday season and a Merry Christmas!