Summer is coming to an end and that means the new school year is quickly approaching. If you're a parent participating in the carpool, don't fear–the all-new 2017 Hyundai Santa Fe is here! This vehicle will be the bright spot to your busy morning and make the trek around your neighborhood to school a breeze. We've mapped out the top reasons why this ride is the ultimate vehicle for commuting parents:
1. Seats up to Seven Passengers
We know you've got plenty of kids in the carpool loop this year and we're happy to provide a vehicle suited to comfortably seat you and six others. With three rows of seating, you'll easily be able to squeeze your neighbor's kids in with the rotation–you'll be the most-liked parents on the block.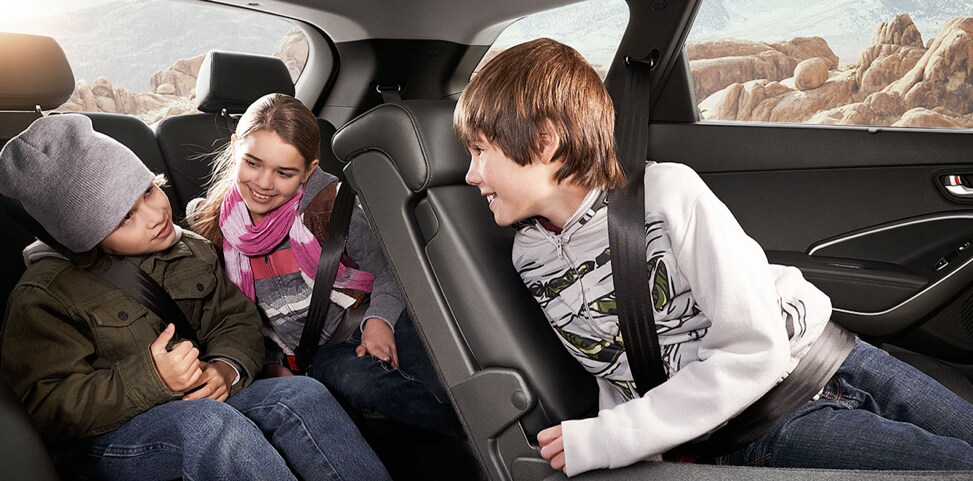 With six additional passengers comes gear, school supplies, and projects you'll have to lug around. With the all-new Santa Fe, you'll have the storage space necessary for the neighborhood carpool. We're proud to offer an SUV that doesn't sacrifice additional room for third-row seating. You won't have to worry about squeezing your kids and their homemade solar system all in one row–store any additional belongings in the rear with 80 cubic feet of cargo space. The Santa Fe has got you covered.
3. Automatic Lift-Gate
While you're loading the aforementioned homemade solar system into the backseat, you most likely won't have free hands to open the lift-gate. Enter the hands-free smart lift-gate with automatic open. You'll be able to load gym bags, backpacks, and all other school necessities simply by standing three feet behind your vehicle for more than three seconds.
4. Style
As a parent, you will at some point be asked to drop your kid off a few blocks from school so you don't embarrass them. We guarantee this won't happen in your all-new, sleek 2017 Hyundai Santa Fe. You'll have kids begging to be in your carpool rotation and be the coolest parents in the neighborhood.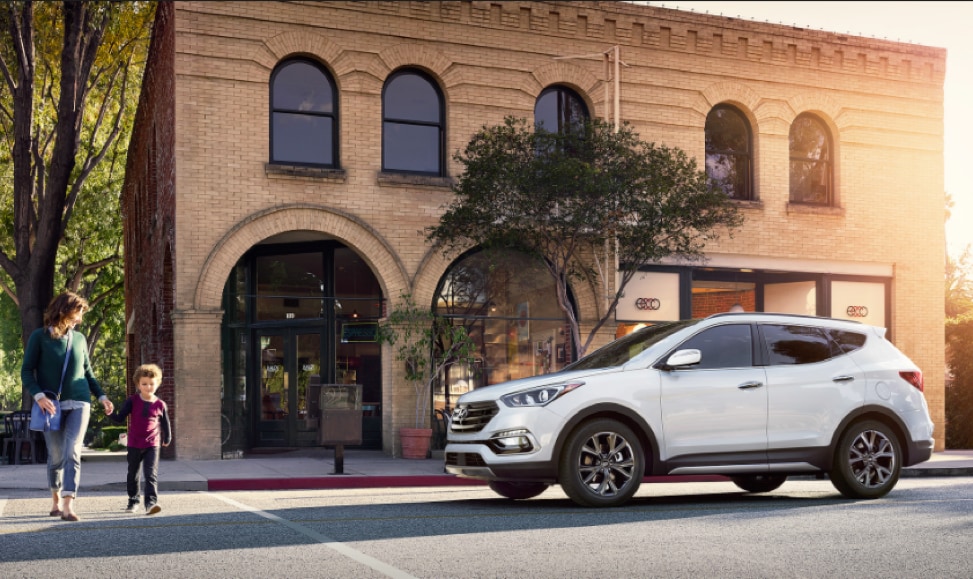 There you have it—the easiest way to sail through this upcoming school year is to get into a 2017 Hyundai Santa Fe. Lucky for you, we've got a great inventory so you're able to tailor your vehicle to your needs. Visit us online or come by for a test-drive at 9820 Coors Blvd. NW, Albuquerque, NM 87114. We'll see you soon!